Welcome to Daniel R. Jones, Attorney at Law, P.C., a law firm owned and managed by me: Dan Jones.


Whatever your legal needs, I strive to handle them with efficiency, accessibility and affordability.
I treat every client with courtesy and take pains to explain options, potential consequences, and costs.
I regard my ethical duties as paramount, because I believe in them, and because ethical practice promotes my ability to protect your interests.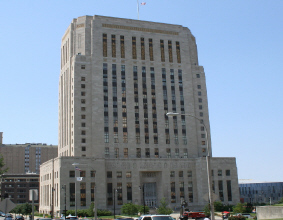 The Jackson County Courthouse, downtown Kansas City, Missouri.
Donít go there without a lawyer!